Icecream Ebook Reader 3.0 release
28 March 2016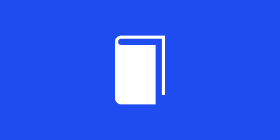 Today we release 3.0 version of our popular Icecream Ebook Reader which becomes much faster and includes such frequently requested features as text copying and translation!
We have totally rebuilt Reader's engine to make it one of the fastest eBook readers ever and to be able to give our users all the essential reading functionality yet keeping it as easy-in-use as before. See the full list of the changes in the released 3.0 version of Icecream Ebook Reader below.
List of the new features and improvements in 3.0 version:
Performance improved ~ x15 times;
Better eBook rendering;
Clickable hyperlinks in ebooks;
Select & copy text;
Select & translate text;
Select & search text in Google or Wikipedia;
Images display improved;
GUI and bug fixes.
We hope that the fans of Icecream Ebook Reader will appreciate this new release and we'll be able to bring it to a whole new level together. And be sure: other improvements are planned and will be implemented very soon, so stay tuned.
Ebook Reader
v 3.0 is already available on IcecreamApps.com website.
Please use the following contact information to get in touch with us

To learn more about the company please visit
About
Icecream Apps page.