Icecream Ebook Reader 5.0 release
14 June 2017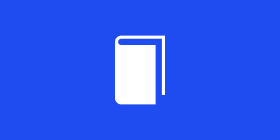 Today we release 5.0 version of Icecream Ebook Reader for Windows which goes with a number of improvements and new features so frequently requested by our users! As always we thank everyone who provided feedback for version 4.**. This helps a lot in creating better user experience.
See below the full list of improvements of newly released 5.0 version:
- Print eBooks;
- TXT format support;
- ZIP and 7Z archive formats support;
- "Back" button added for better link navigation through eBook;
- Changing eBook line spacing through right-hand menu;
- Ctrl "+" and Ctrl "-" hotkeys for changing eBook font size;
- Multiple minor GUI and bug fixes.
Let us know if you like the new version of the eBook reader!
Please use the following contact information to get in touch with us

To learn more about the company please visit
About
Icecream Apps page.