Icecream Ebook Reader now supports CBR, CBZ and PDF formats!
26 August 2014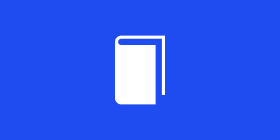 IceCream Ebook Reader is now updated to 1.4 version and supports 3 new formats: CBR, CBZ (popular comics ebook formats) and PDF. With previously supported EPUB, MOBI and FB2, IceCream Ebook Reader 1.4 is capable to open 6 various ebook formats.
The program supports adding files of all these 6 formats to the Library, sorting them out into different categories, tracking and showing their reading progress and much more.
- Support of popular comics ebook formats added (CBR, CBZ);
- Support of PDF ebooks added;
- Minor UI bug fixes;
- Ebooks deleted and moved to "Deleted folder" can now be restored;
- Deletion cancel bug fixed.
Please use the following contact information to get in touch with us

To learn more about the company please visit
About
Icecream Apps page.