Icecream Slideshow Maker 2.0 release
11 August 2016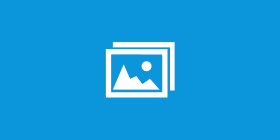 Today we released 2.0 version of Icecream Slideshow Maker for Windows which has lots of improvements and new features so frequently requested by our users!
See the full list of improvements of newly released 2.0 version below:
Slideshow creation speed increased ~2 times;
Upload slideshows to Dropbox and Google Drive;
Shuffle photos in photo queue for the slideshow;
Change output video format;
Loop background audio file;
MP3 files support for background audio;
Drag&drop music files to add them as a background audio;
Updater implemented;
GUI and bug fixes.
Please use the following contact information to get in touch with us

To learn more about the company please visit
About
Icecream Apps page.