Icecream Slideshow Maker 3.0 release
26 December 2017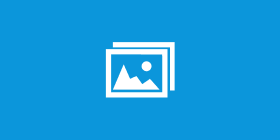 Today we release 3.0 version of our
Slideshow Maker
for Windows! It's a big update with cool new features including titles for the slides, burning slideshows to DVD and creating 4K resolution slideshows.
Here is a full list of improvements and new features of the new 3.0 version:
- Add titles to slides;
- Burn slideshow to DVD or CD;
- Add multiple audio files to create a playlist;
- HiDPI support;
- Higher video quality;
- Create slideshows with up to 4K resolution;
- Audio engine major changes;
Sort slides in queue by alphabet;
- Optional start slide added;
- New slide transition added;
- Dozens of UI improvements and minor fixes..
Let us know if you like the new version of Slideshow Maker better. We'd love to hear your feedback!
Please use the following contact information to get in touch with us

To learn more about the company please visit
About
Icecream Apps page.