Icecream Slideshow Maker 4.0 release
24 April 2020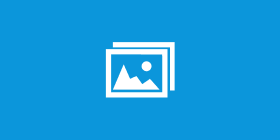 Today we released 4.0 version of
Icecream Slideshow Maker
for Windows! It's the biggest update of this software in a last few years – so don't miss it! Cool new features including color slides, support for new formats, 'Duplicate button' and much more.
Here is a full list of improvements and new features of 4.0 version:
- Continue unsaved slideshow after program restart;
- Add color slides;
- Custom and 0.5 sec slide durations;
- 'Duplicate' button added;
- Select and control multiple slides simultaneously;
- GIF, TIFF, SVG images support added;
- Instagram preset added;
- Better HiDPI support;
- Multiple minor bug fixes and improvements.
Please use the following contact information to get in touch with us

To learn more about the company please visit
About
Icecream Apps page.