Image Candy Release: Online Toolkit to Edit Images
6 July 2022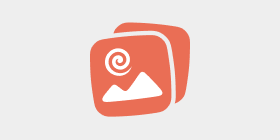 Today we want to share great news: we launched our brand-new image editor –
Image Candy
! We made a free online website with the most popular tools in one place. Crop, resize, convert, flip images, create memes, and many more to explore. Besides, like all our products, this photo editor is very simple to use thanks to the intuitive interface. No matter what device you are on, there will be no problems with opening our amazing service.
Take a look at the list of Image Candy tools:
- Image Converter
- Resize Image
- Compress Image
- Remove Background
- Image to PDF
- Rotate Image
- Flip image
- Crop image
- Add text
- Watermark Image
- Meme Generator
- HEIC to JPG
- DPI converter
- Image to Text
- Video to GIF
And it's just the beginning! Enjoy 20+ image processing tools for free in any browser.
Visit
Image Candy
now.
Please use the following contact information to get in touch with us

To learn more about the company please visit
About
Icecream Apps page.