How to Flip a Video
Flipping videos is turning them upside down or left to right and vice versa over their axis. You can easily flip video orientation with Icecream Video Editor. The whole process is completed in just a couple of mouse clicks. Find the full guide below.
1
Download the video editor
Download Icecream Video Editor from our website and follow the setup wizard to install the software on your computer. Open the video editor and proceed to the next step of the guide on how to flip a video.
2
Add the video for flipping
Before you flip the video, you need to add it to the program's Media Library and then to the timeline.
1. Add your video to the program's Media Library by dragging and dropping it or using the "+Add files" button.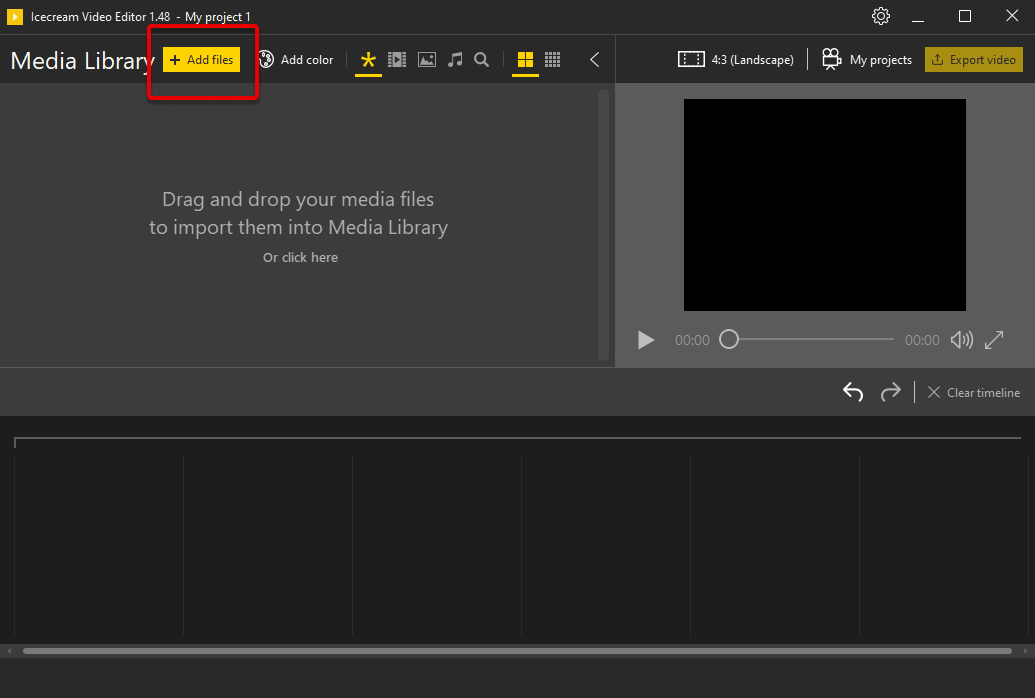 2. Add the video from the Library to the timeline in the bottom part of the window by right-clicking the video's thumbnail in the Media Library and picking the "Add file to timeline" option. Another way is to drag and drop the file to the timeline (the timeline area is framed with yellow borders in order not to be missed).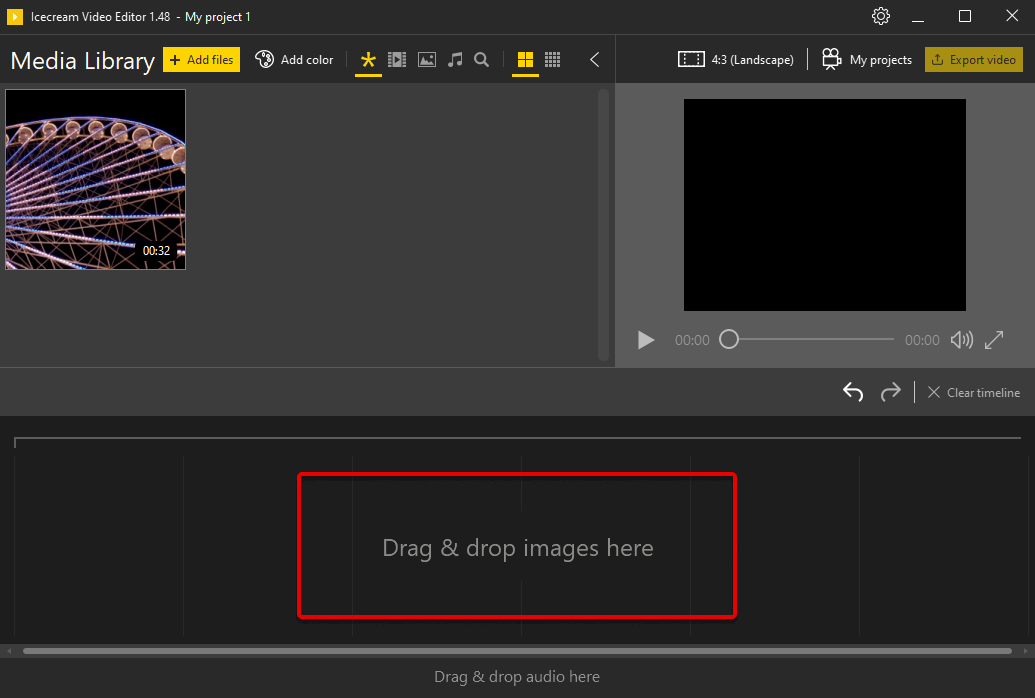 Click the video on the timeline to select it and click the "General" button above to open the general video settings for the video scene.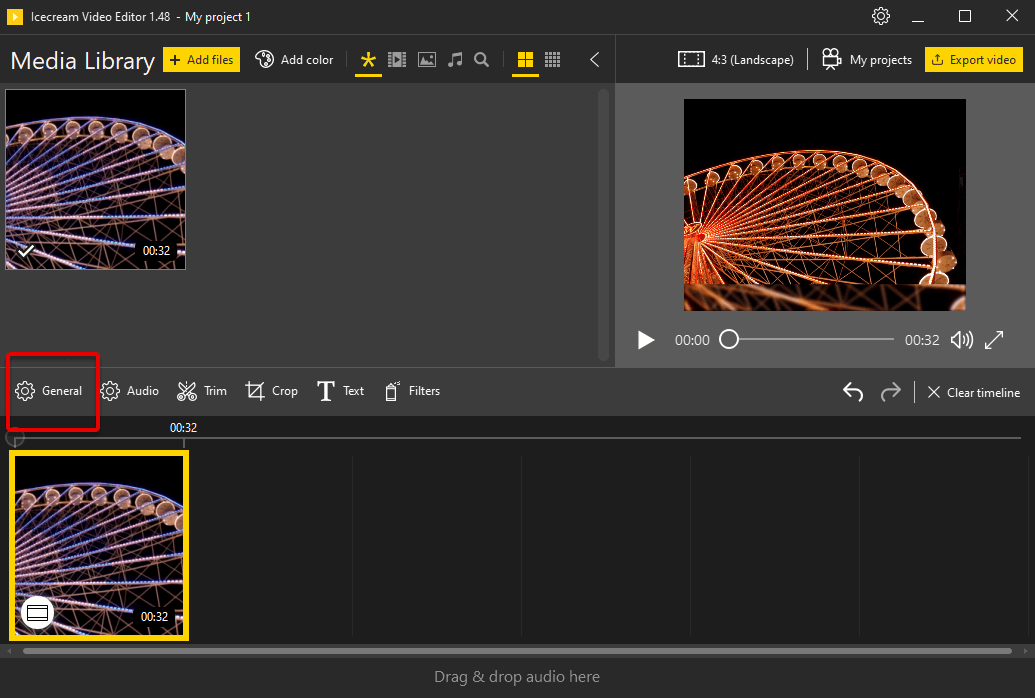 In the right-hand side of the "General" settings panel there are two buttons under the "Flip" title. The left button is to flip video vertically and the right button is to flip video horizontally.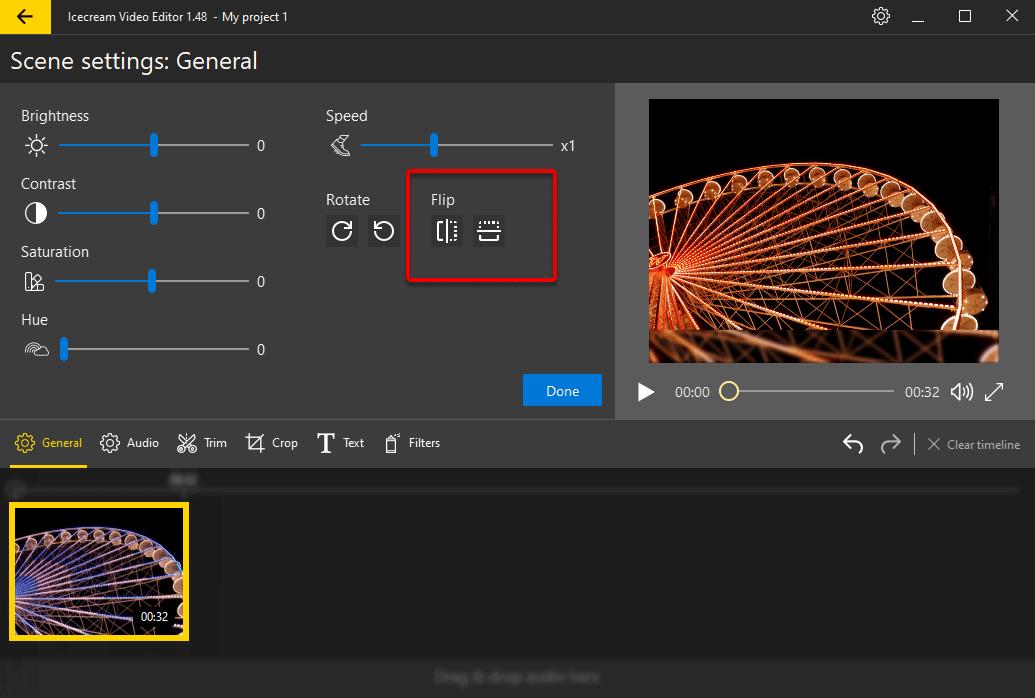 Click the "Reset to default" button to reverse the changes and bring the original video back to its original layout. The preview zone on the right offers a way to preview the changes immediately after they are made. Click "Done" when you are satisfied with the results.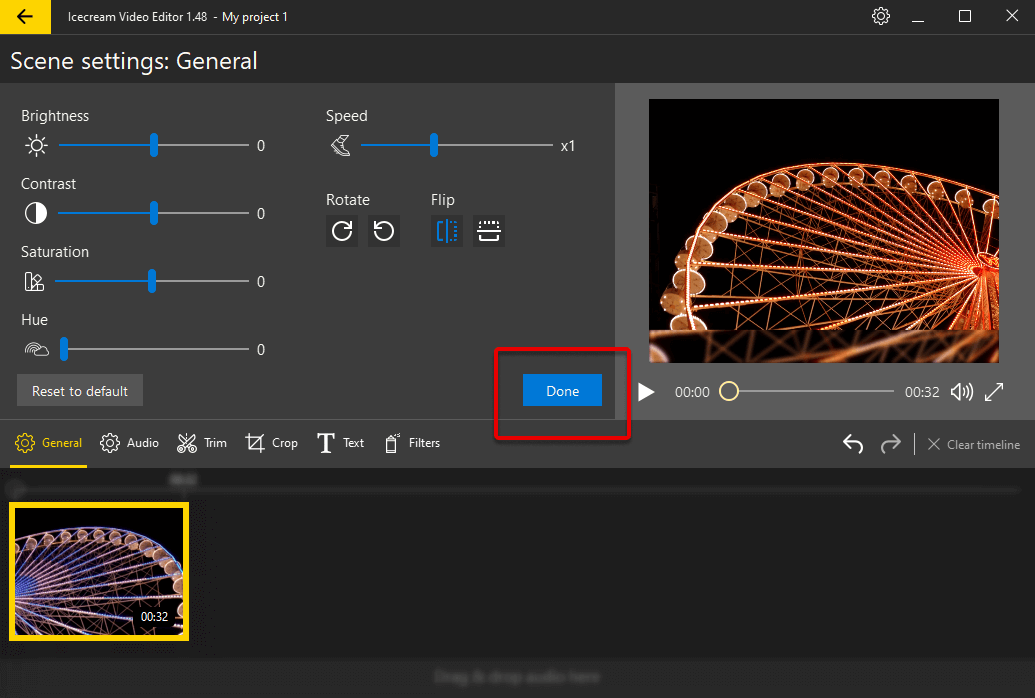 Click the "Export video" button in the top-right corner of video editor's UI.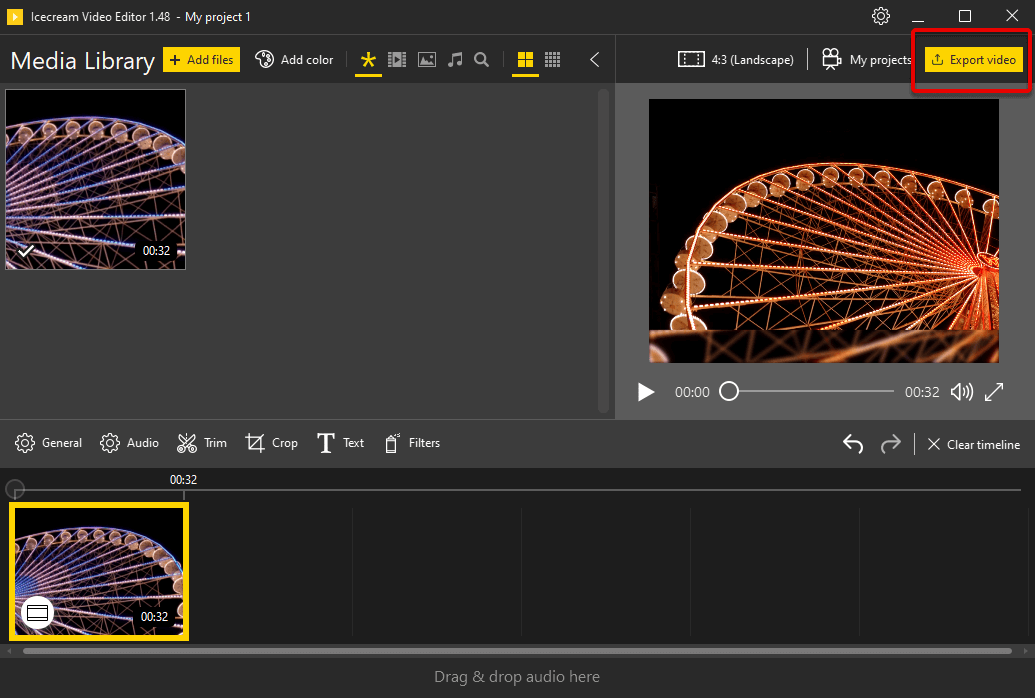 Specify the following options for the new video: filename, location, video format, video resolution, and video quality. Click the blue "Export" button to initiate the video creation process.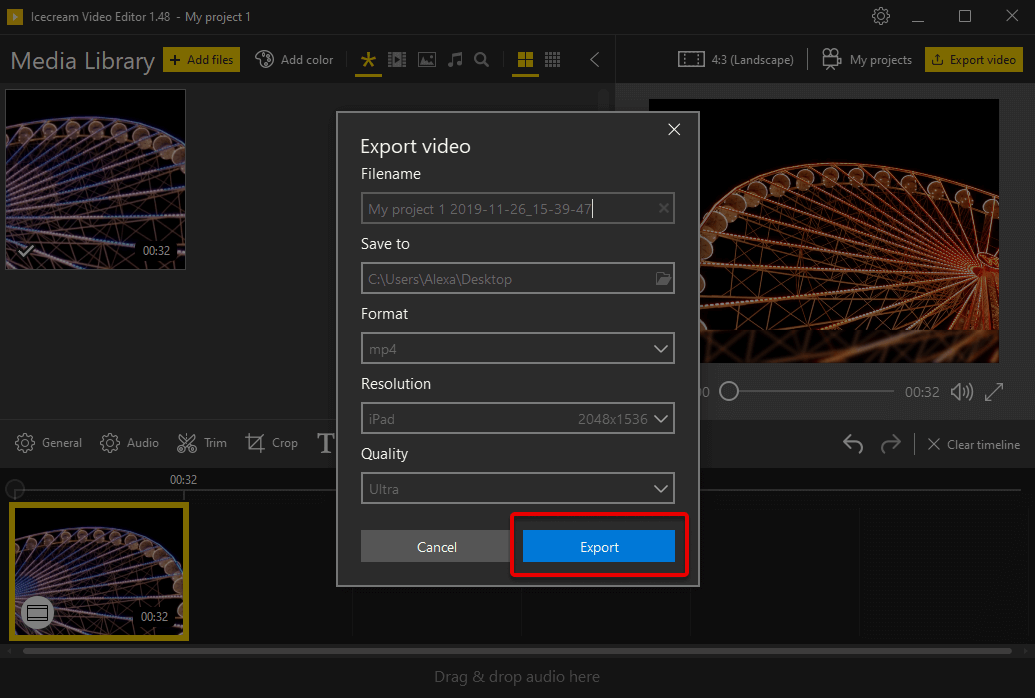 The progress status will be shown, and after it's completed, Icecream Video Editor will open a new notification window.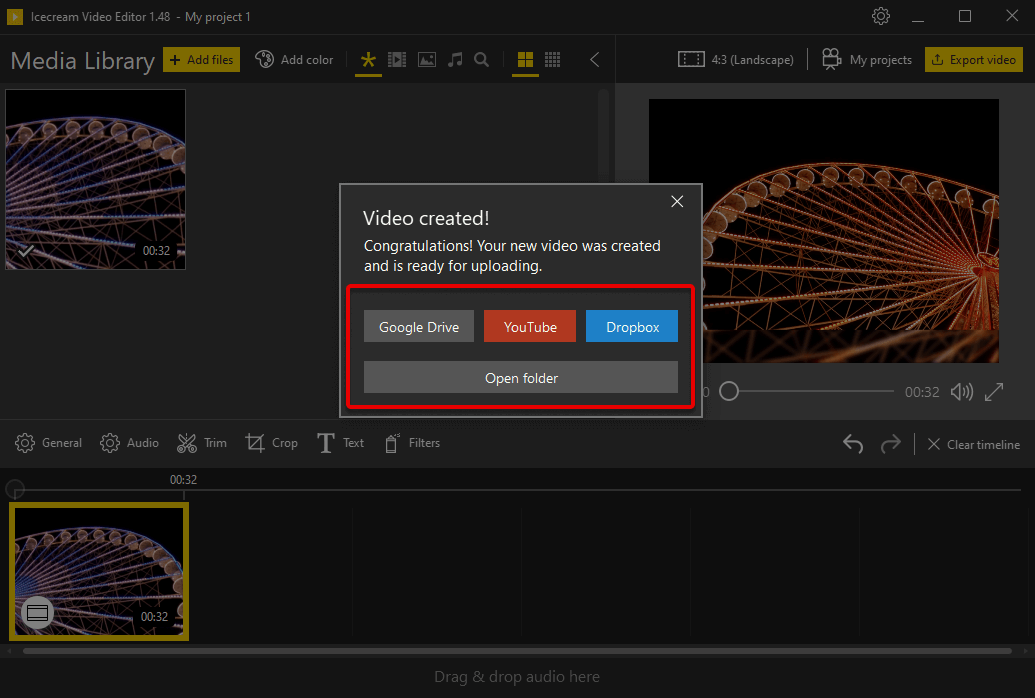 That's it. Now you know how to mirror a video with Icecream Video Editor in just a few clicks.
It often happens that the videos we record turn out to be longer than necessary. The best option is to ...
15,615
We have all known situations when you record a beautiful and picturesque scene and suddenly there's a random noise or ...
15,007
Sometimes, a video itself is not enough to present information in full. Add text to video to provide subtitles and ...
5,234