How to Trim a Video
1
Download the video editor
Download Icecream Video Editor from our website and double-click the EXE file to launch the installation process. Follow the steps offered by the setup wizard. Open the video trimmer after it is installed.
2
Add the video you want to shorten to the timeline
Add the video file(s) into the program's Media Library (drag and drop it or click "+Add files" to open the file browser).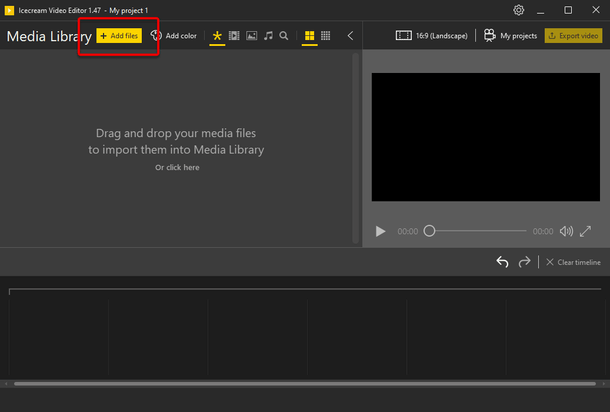 Move the required video file(s) to the timeline. Either right-click the file and select the "Add file to timeline" option or drag and drop the file into the timeline.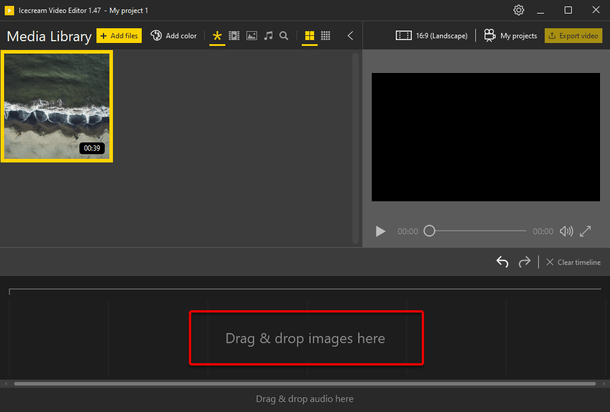 Now you can proceed to trim your video.
Click on a video in the timeline to select it and then click the "Trim" button above the timeline area in the video trimmer to enter "Trim" mode.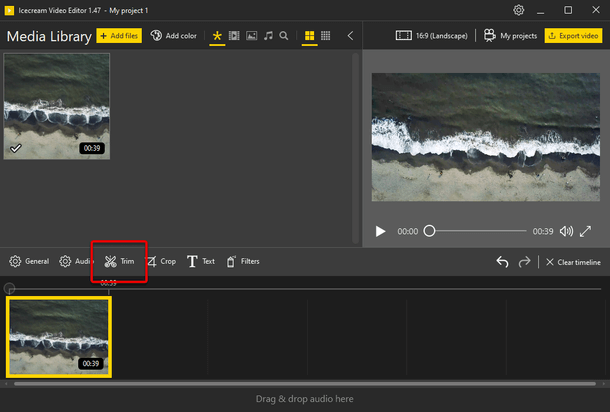 Use the yellow markers with the timers on top to specify the new start and finish times of the video. Click on a marker and hold the mouse button while moving it left or right to a new position to shorten video. Click the "Done" button when finished to return to the main window.
Note: It is possible to preview the result in the player before you actually cut video. Click the "Play" button to launch the video playback.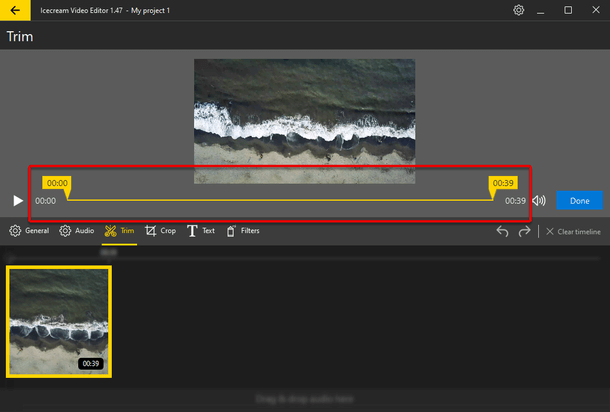 5
Save the changes to your video
Click the "Export video" button in the top-right corner to proceed with saving the video.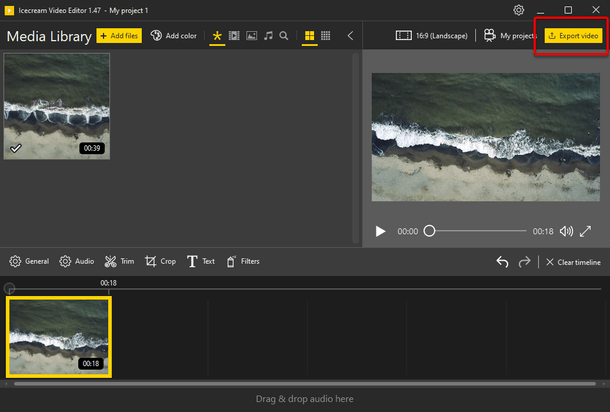 Enter a new filename for the video; select the path to the output folder; and specify the output video format, resolution, and quality. The click the "Export" button. When the file is ready, a pop-up window will open with the options to open the containing folder or to upload the video to YouTube, Google Drive, and Dropbox.

Video Editor