How to Speed Up or Slow Down a Video
The video speed editor is in demand for its video editing functionality. It is used to speed up video to show more information in a single video, and to slow down video to show all the details. Icecream Video Editor is a free video editor that can complete both of these tasks for you in no time. Thanks to its intuitive interface, you can speed up or slow down videos in just a couple of clicks.
1
Install and run the video speed editor
Download Icecream Video Editor from our website and double-click the EXE file to launch the setup process. Open the program after the installation to proceed to speeding up or slowing down your videos.
2
Add the video to the timeline
First, you need to add the video to the Media Library of Icecream Video Editor. Drag and drop the file into the window of the program.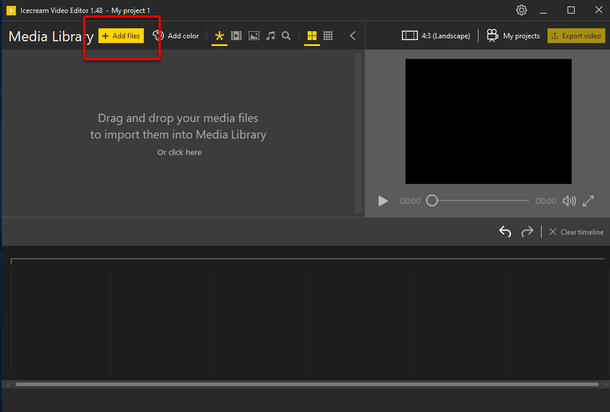 Then, add the video to the timeline to proceed working with it. For this, either drag and drop the file to the bottom part of the program's window or right-click the file and choose the "Add file to timeline" option.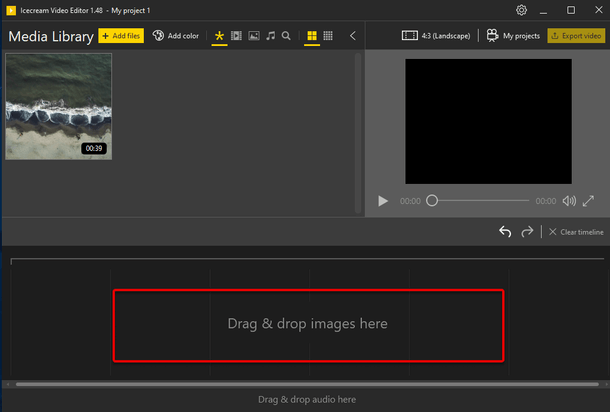 3
Open the 'General' settings tab of the clip
Select a video on the timeline by clicking its thumbnail. Then click the "General" button above to open the panel with general video settings. You will need to adjust the "Speed" in this tab.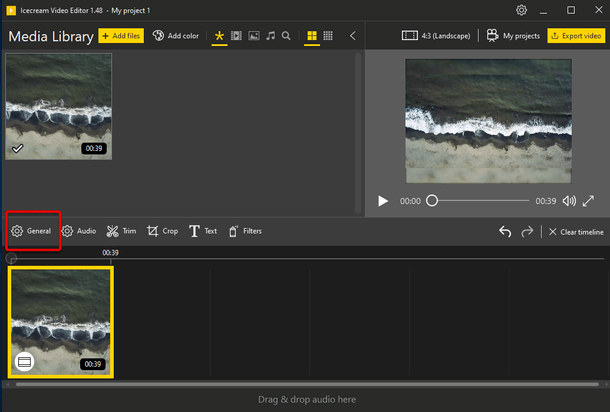 4
Speed up or slow down video as required
The video speed is set to x1 by default. Click on the "Speed" setting marker and hold, and then move it to define the desired speed. Alternatively, use the left and right keyboard buttons (the first click on the marker is still required in such a case) to speed up video (right side) or slow down video (left side). The speed coefficient is shown to the right of the setting. You can preview the changes in the player on the right side of the video speed editor.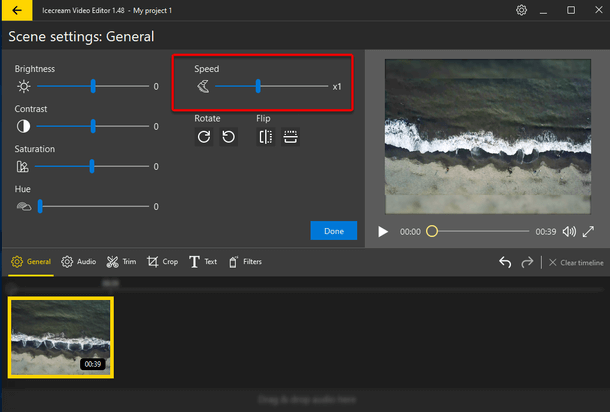 When finished, click the "Done" button to get back to the main window.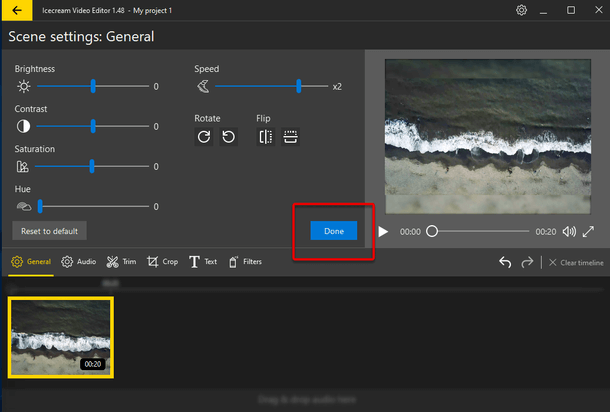 5
Save the changes to your video
Click the "Export video" button in the upper right-hand corner of the program's window, change the output video settings (file name, path, format, resolution, and quality), and click the "Export" button. Your speed adjustments will be applied to your video immediately. Now you know how to slow down or speed up videos if needed with the free Icecream Video Editor.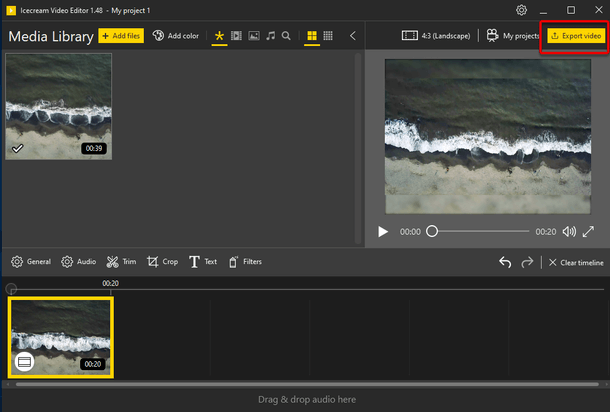 Users play videos in reverse to create entertaining videos, funny clips, tutorials, and other types of media content. If you ...
4
Sometimes, we need to merge videos in order to create a single file. Obviously, a video editor or video ...
19,397