How to Add Watermark to Videos
Creating video content has become a full-time job for a lot of bloggers and users of social media in general. The best way to protect your videos from being copied by someone else, or to improve branding, is to add a watermark to them. Icecream Screen Recorder supports the addition of a watermark by setting it before recording the videos. The whole process is very easy and quick. Read on to find out how to add a watermark to your video content.
1
Download and install Icecream Screen Recorder
Download the free screen recorder from our website and launch the setup process. Open the program once the installation is complete.
To add a watermark automatically to any of your future recordings, you need to set it in Settings.
Click the "Settings" button to proceed to the relevant panel of the program.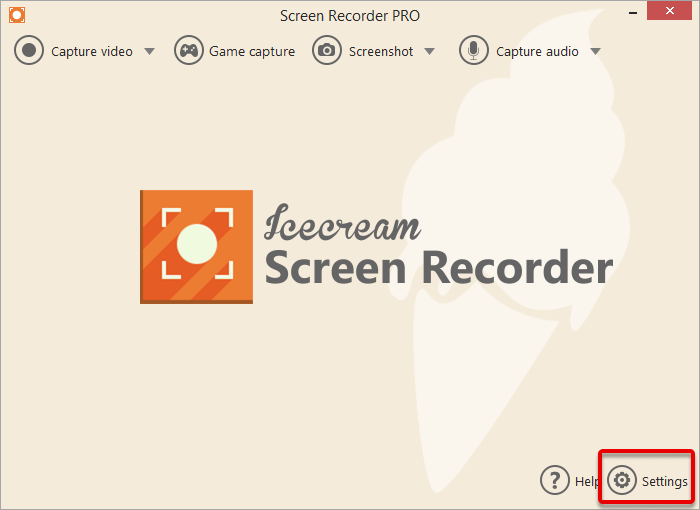 Switch to the "Video" tab by clicking the corresponding button.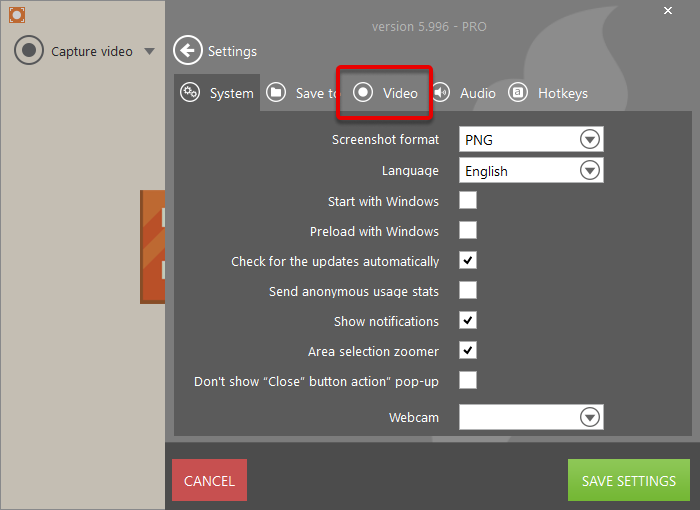 Check the "Watermark" option at the bottom of the tab to turn the watermark option ON.
Click within the blank white rectangle to the right of the "Watermark" option. This will open a standard Explorer window in order for you to select a file you want to use as a watermark for your videos. JPG, JPEG, PNG, and BMP formats are supported. The maximum size of an image should be 300x300 pixels.
Select one of the five available positions for the watermark (Top Left, Top Right, Center, Bottom Left, Bottom Right).
Set the watermark opacity, if needed.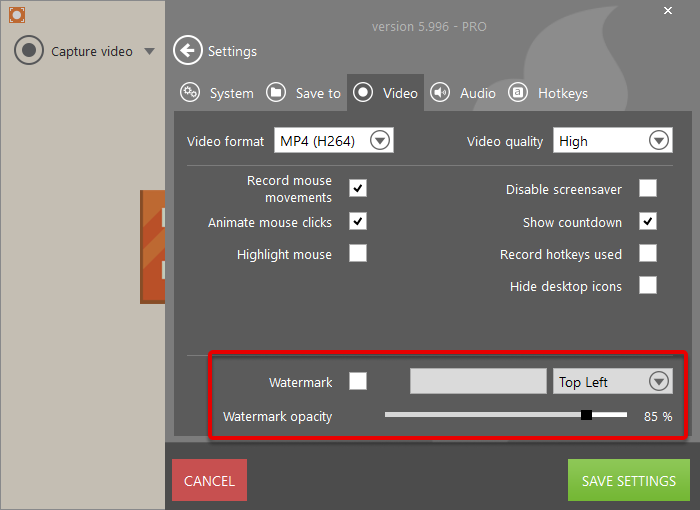 Click the "SAVE SETTINGS" button to save the changes.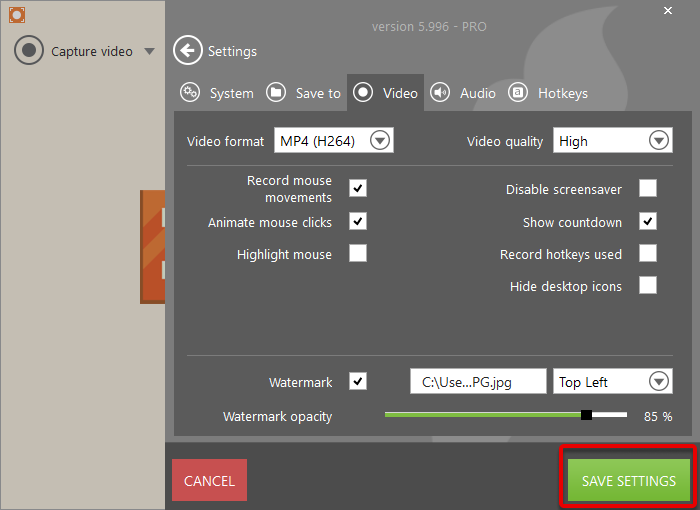 From now on your videos will contain your watermark. If you need to disable the watermark, just go back to Settings and uncheck the "Watermark" option.
When it comes to Windows applications, it's easier to demonstrate how they work as a video instead of wasting hours ...
15,993
To show off your outstanding gaming skills one need to record gameplay to be able to share the recording. Since ...
15,475
There's no way you can pause live streaming video. That is why the question of how to download or record ...
15,045