How to Screen Record on Windows
Many users have probably at least once needed to create a video tutorial for their colleagues, record a gameplay clip or save a webinar to re-watch is later on time. But how to screen record on Windows?
Today we're going to talk about Icecream Screen Recorder - a free software to record screen. The software has clear controls and a user-friendly interface that even a novice user with minimal experience can understand. At the same time, the program provides all the necessary options for quality video recording (drawing, hotkeys, and more). To get started and screen record on Window computer, follow these instructions.
How to Screen Record on Windows 11, 10, 8, 7
Step 1. Get the screen recorder.
Download and install Icecream Screen Recorder and run the program on your Windows OS.
Step 2. Select the recording area.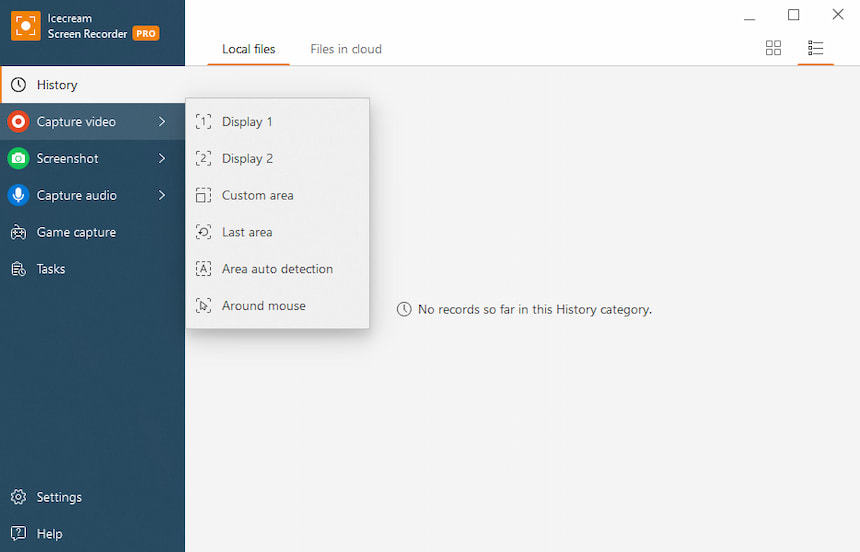 In the main program window you will see a menu on the left. It contains the main functions: Capture video, Screenshots, Capture audio, Game capture and Tasks. To screen record right away, you will need the first option that is "Capture video". Click it and select the area you want to capture. It can be the whole screen (Display) or a part of it (Custom area). The latter function is convenient for recording a certain part of the desktop, for example, an app or a specific part of a browser if you record a webinar. Opt for the "Around mouse" mode if you want the screen recording area to move along with your cursor.
Step 3. Screen record on Windows.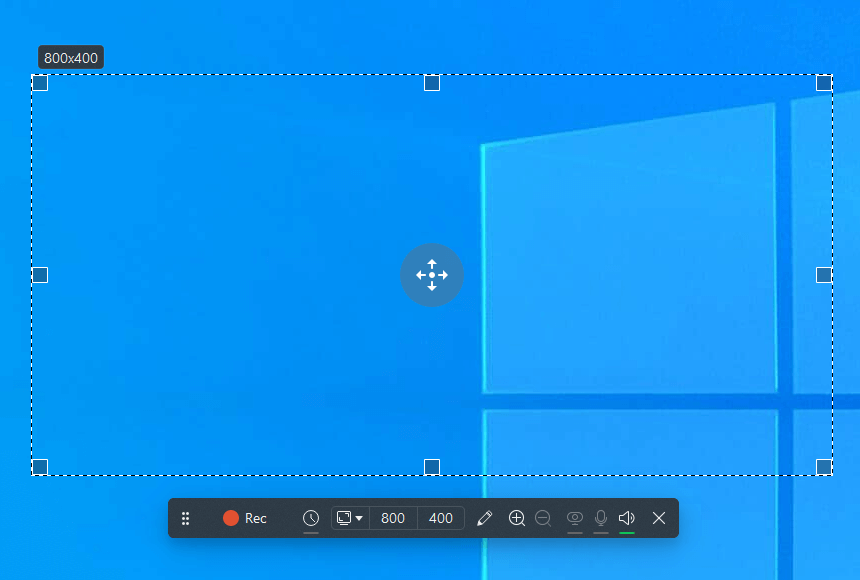 After selecting the area, recording panel will appear on the screen. Here you can resize the screen recording area, set a timer, turn on and of the webcam, microphone and speakers, and open the drawing panel. Click the "Record " button or the F7 hotkey. to screen record on Windows PC. You can pause the process of video capture, too. Press F8 hotkey or "Stop " on the video recording panel to save the file.
Draw while you screen record
During screen recording, you can use drawing panel. Use it to add graphic elements and text to annotate your videos. Here's what the panel offers.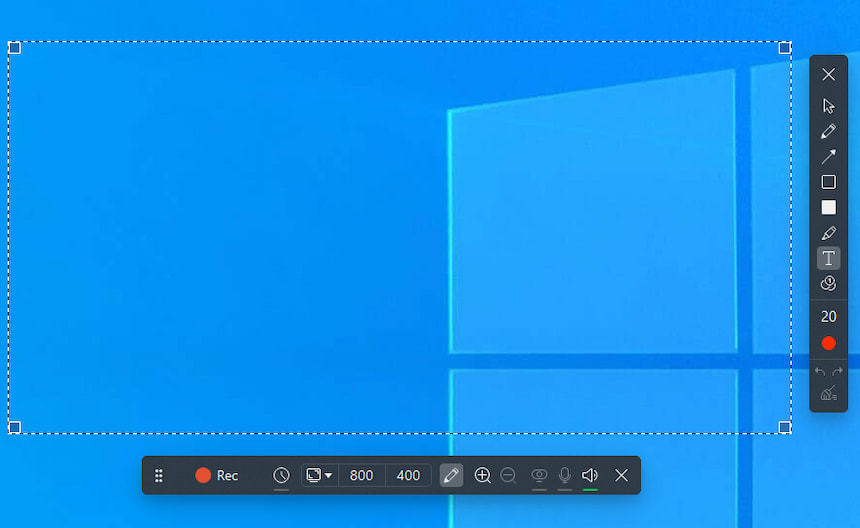 Arrow. With its help you can indicate interesting moments and important objects.
Pencil. Add freehand drawing within the screen record area.
Rectangle. Add a frame around notable parts of a video.
Fill. Adds a filled square or rectangle.
Highlighting. Helps the user to select a specific area to focus on while watching the clip. It can be a part of a document or a drawing.
Text. Allows you to make notes during the capture.
Steps. Quite an interesting feature that allows you to add numbered bullets. This is quite handy for creating presentations, video tutorials and lifehacks, detailed work instructions for the staff.
For all this functionality, a choice of color and line thickness is available.
Advantages of Icecream Screen Recorder:
Does not take much space on the PC or laptop hard drive;
Screen recording software with intuitive interface with no learning curve;
Free distribution;
Offers the feature to add custom watermark to videos;
Extensive functionality;
Does not require a constant Internet connection;
Flexible settings at all stages of work;
Great help system;
Built-in video editor with the feature to trim videos;
Works on Windows 11, 10, 8, 7.
Summary
Today we've shared a handy guide on how to screen record on Windows 11, 10, 8, 7. Our program is not only simple to use, but can provide you with all the popular options you need for quality video recording. Record any type of content with ease with the screen recording software for Windows!
Many users face certain problems when want to record a video guide or manual for a certain product, videogame session ...
9,720
Today, in the age of digital technology, many people receive education remotely. All communication with the teacher takes place via ...
9
Today, you can hardly find a person who doesn't use webcam for work, study, or communication with relatives and friends.
14,093